"Success comes from Self-Trust. Learn to Trust yourself"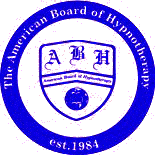 William Anthony, C.Ht NLP, (a.k.a Archangel), is a Certified Hypnotherapist, NLP Master Trainer, and a Registered and Certified member of the American Board of Hypnotherapy.
Author and Psycholinguist, William holds degrees and awards in Engineering and Marketing Psychology . After a highly successful engineering career, William began to focus his talents on ethical marketing persuasion for innovative product development. Following a series of startling Rapport breakthroughs, William's life and relationships changed dramatically when he received his Certification in Hypnotherapy from one of the world's leading hypnotherapy organizations, the American Board of Hypnotherapy.. William has a private practice in Boston Massachusetts USA and does extensive work with young adults and couples.
William began work in the therapy field in 1982 as a a suicide hotline counselor in New York. Since then he has worked with hundreds of people, including business and political leaders.
William has fifteen years practical experience in persuasion marketing and sales motivation in both corporate and private projects.
"Many people don't know that a successful modern marketing campaign is based on appealing to people's needs with honesty and integrity", William explains. "I developed a proprietary system of matching people's wants and desires by ethically appealing to our natural instincts. The system was so simple, I couldn't believe I was the first to discover it. But results were truly astonishing Ever have the fantasy of having people literally beating down your door to buy your product? It worked so well, I actually felt a little bit guilty. I've always seen it as a classic example of 'be careful what you wish for'! "
It is from this proprietary system that NLP Plus was eventually created.
William became an NLP Master Practitioner with the intention of helping his marketing clients solve professional and personal problems. His company, Goal Technologies, was faced with an unforeseen problem in the aftermath of the terrorist attacks of September 11, 2001. With his corporate marketing clients facing serious personal crisis' of motivation and self-purpose, Goal tried to apply Classical NLP techniques, with unexpected results.
"Many people were like ships without rudders. They'd been taken so far out of their comfort zones that they couldn't 'imagine a time you felt safe', nor did they want to be treated like children. They wanted to understand what they were feeling, right then, right now. Curiously, they wanted to make sense of their confusion without being 'analyzed'. Since the big picture was too depressing, I would tell them "focus on your small victories". Visualization techniques backfired - some people kept seeing planes crashing into buildings, but I found that most people are simply poor at visualization. I became frustrated and disappointed with Classical NLP. I discovered that many Internet 'NLPers' only knew theories and of superstitions, useless in the face of a real crisis. Other NLP Practitioners in my area shared my disappointment. It was then that I decided to try using my proprietary marketing system as a psychological system - to satisfy people's deep needs for Self-Confidence and emotional security so that they would know what it's like to feel safe again. And, like before, I was astonished by the results."
The situation called for something that conventional NLP and group dynamic techniques had never addressed before - simple and direct methods for understanding and controlling feelings with honesty and integrity. As a method of self-help, these methods needed to be easy to use and simple to remember. As a method of interpersonal communication, these methods needed to easily persuade others to feel safe and secure in any situation. Above all, the system needed to be ethically consistent with William's desire for honesty and integrity. Above all, the results needed to be repeatable so that anyone can use them. It is this exciting formula for emotional control and change that became a finalized system, called NLP PLUS.
William presently resides in Boston Massachusetts. When he is not supporting his marketing clients or helping his online members, William donates his free time as a confidential and trusted counselor in the Boston area with an emphasis on self-reliance and motivational achievement.
You can contact him here.